Re-entry Messaging Consists of Four Equally Important Parts
Businesses that have scaled back or completely stopped advertising during the COVID-19 pandemic are starting to see light at the end of the tunnel as states across the U.S. lift stay-at-home orders. As mandates are relaxed, advertisers need to have a strategy in place that tells consumers that they have re-entered the marketplace in a more normalized capacity.
The competition among businesses fighting to reach consumers with re-entry marketing campaigns is going to be fierce in most industries. Restaurants, car dealerships and hotels are just a few examples of businesses that have taken a hit during the pandemic, and advertisers across all industries will be racing to regain sales in the coming months. While attempting to re-enter the marketplace and connect with customers, advertisers should consider messaging that includes four key components:
We are open and able to meet your needs

We are complying with COVID-19 guidelines

We hold a competitive advantage over the competition

We are offering deals
We Are Open and Able to Meet Your Needs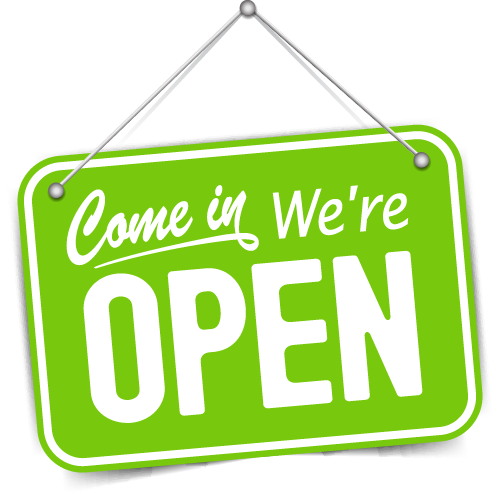 Use a variety of wide-reach tactics to alert consumers that a business is open, even if it is in a limited capacity. Many businesses will be forced to scale back on the allowable occupancy and social distancing restrictions will still be in place, but attracting customers is paramount.
To reinforce the critical message to consumers that a business is open and operating in a more normalized capacity, broadcasters should consider offering bundled ad packages to advertisers that include both radio and digital ad tactics. Recent data, courtesy of Inside Radio, shows that radio listenership numbers are starting to rise toward pre-COVID-19 ranges. Couple that with other statistics that indicate certain forms of digital advertising, video and over-the-top (OTT) in particular, have seen steady increases in consumption since March, making consumers reachable while they are a captive audience at home.
When pairing radio with digital advertising, sales teams and advertisers are advised to predict where the campaign will be most effective in reaching people.
Remember that despite the easing of social interaction mandates, most consumers will likely still be spending more time at home than they did before the outbreak. Here are a few digital ad tactics that, when combined with radio, get the "open for business" message across to consumers:
Targeted display: Banner ads can serve as a reminder to both new and existing customers by targeting people based on online behavior, demographics and location. A well-designed display ad can reinforce the messaging heard on the radio by relaying it in the creative and an easy to digest landing page.
Video and OTT: Both free and subscription video have seen increases in consumption during the spread of the virus. Advertisers would be wise to take advantage of still having a captive audience that can receive the campaign's message in a visual way. Show people the new cars at the local dealership that are available to test drive or the homes that are ready to be toured with a real estate agent. Show them that the inside of a local restaurant has people walking through the door.
SEM: Consumers will predictably turn to search to get information on a nearby advertiser's hours of operation and which goods/services are being offered. As the number of businesses operating in a fuller capacity increases, the demand for those businesses will increase as well, leading consumers to SEM advertisements.
Geofencing: Continue to target people in their neighborhoods while incorporating locations where qualified customers will increasingly spend more time as the social climate slowly returns to normal.
Sales professionals should be prepared to consult with advertisers on a wide range of ad tactics. This is still an uncertain time for advertisers who have little to no experience when it comes to emerging from an economic crisis. The more knowledgeable a salesperson is about available ad tactics, the more an advertiser will trust him or her to help their business forge ahead though uncharted territory.
We Are Complying With COVID-19 Guidelines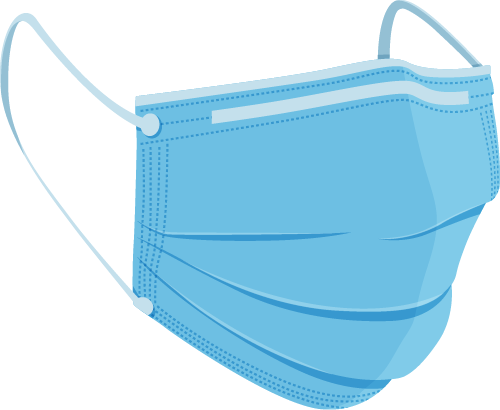 An important component to a re-entry advertising campaign is letting consumers know that the place of operation is sanitary and safe. Consumers will be wary of where they go and what they come in contact with, so it's important to convey a message of safety.
Brand reputation is important to long-term success as the country wades through the recovery period. If a business doesn't appear to be taking the virus seriously in the months following a re-entry into the marketplace, consumers may be turned off and a permanent dip in revenue could follow. Sales professionals should recommend that campaigns stress the fact that the business has adopted new cleaning habits to make sure the storefront and point-of-sale are hygienic and consumers are safe.
Sales teams are encouraged to work with advertisers to create radio and digital campaigns that show and tell people that safety is a top priority. Incorporate visual advertising tactics like video and OTT into ad campaigns – give consumers a first-hand look at the freshly sanitized kitchens at local restaurants, or the steps that are being taken at retail outlets to make sure all door handles and surfaces are being regularly cleaned. Compliance with public health guidelines is now a major part of customer service and should be included in marketing efforts.
We Hold a Competitive Advantage Over the Competition
It is important to remind both new and existing customers why they should choose to give their business to a specific advertiser. Price is certainly on the mind of consumers, but it isn't necessarily the most important factor when deciding where to spend money.
Similar to the pre-COVID-19 business climate, quality of goods and services, along with the unique traits that comprise what is being offered, can be the biggest sales triggers for consumers. The messaging that is incorporated into an advertising campaign should directly hit on these selling points. Advertisers need to continue to remind people why they should buy from them and not the competition. For example, a broadcast sales professional may have a client that installs hardwood flooring. While there are other businesses in town that offer this kind of service, they can't match the selection, quality and lifetime guarantee that this particular advertiser can provide to customers. This type of messaging was the foundation for businesses trying to attract customers before the virus hit, and it will continue to be important as society transitions out from under the pandemic.
The advertising climate is certainly different in the age of COVID-19, but consumers are still looking for products and services that offer increased value just like they were before the pandemic hit. Merging a message that maps out an advertiser's competitive advantage, while remaining sympathetic to the hardships that the virus has brought to people is a winning combination. Using one without the other can endanger an advertising campaign in the current social climate as consumers are hoping to hear and see both of these messages when deciding where to purchase products and services.
Visual elements are important for an advertiser to include in a campaign when relaying the presence of their competitive advantage. Let consumers see and hear about the one place in town where the highest quality meat and seafood is being stocked daily through video advertising. Show people through OTT that the store with the best selection of trees, shrubs and flowers for spring and summer gardening is open and just a short drive away. Let customers know through display advertising that same-day service on air conditioning units is available from the company with over 50 years of experience, and with minimal contact.
Advertisers should continue to reinforce why they are a cut above the rest with ad campaigns that call out their competitive advantage.
We Are Offering Deals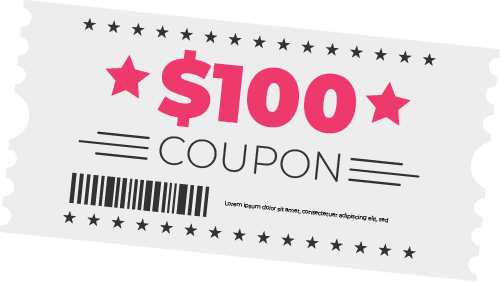 The pent-up demand that has been growing with consumers to go out in public and shop for items is prevalent, however, that doesn't mean they won't be looking for great deals as they are able to move more freely around town. Consumers know advertisers need their business right now, making it imperative that advertisers tell customers about any price incentives that are available.
Broadcast sales professionals are pros when it comes to building excitement and promoting deals that can entice people to spend money; in a lot of cases, it's their bread and butter. Sales professionals should consider working with advertisers to make sure people know about offers that rise above the competition.
Email marketing and SMS mobile messaging are easy ways for an advertiser to offer coupons that customers can use immediately. Promote the deal on the airwaves, and then deliver the discount to people who have opted in to receive these digital offers.
Targeted display ads can be used to promote brand awareness, or even an immediate online sale, by including messaging that directs people to take action right now. Examples: Book a vacation package within 72 hours at that beautiful five-star resort everyone is talking about, with a target date of next year and no blackout dates, and take a guest along for free. Sign up for a fully refundable gym membership at the new state-of-the-art facility in town, with the most experienced personal trainers in the area, and get the first three months free.
Video and OTT can visually show consumers that shelves at the local specialty grocery store are stocked with in-demand organic products that were nearly impossible to find at the height of the virus outbreak and deep discounts are in place store wide. Let consumers see that buying a vehicle is still hassle-free at the local dealership, as online purchasing is still being offered; oh, and the best part, that 0% financing deal that popped up over the past couple of months is being extended through the end of the year on family-size SUVs. Couple the sales message with visual confirmation that shows customers a friendly staff, working in a sanitary space, waiting to greet them.
Geofencing can help advertisers continue to target people in neighborhoods as social distancing isn't going away anytime soon. For many businesses, it's imperative to convince people to leave their home and visit a storefront to make a purchase. Sales teams can work with advertisers to use geofencing with display and video to showcase that the same great service people were used to receiving just down the street is back and better than ever.
Put the Plan Into Action
Incorporating these four messages into ad campaigns can help make re-entering the advertising space a much smoother process for businesses of all sizes. By telling consumers through radio and digital advertising that a business is back up and running in a normalized capacity, it is COVID-19 compliant, it offers increased value and there are great deals available, advertisers can re-establish themselves in the marketplace and reduce the economic impact of the virus moving forward.
Additional Tips for Sales Teams
Additional Tips for Advertisers
Target loyal customers first
Don't tell people that the business is opening too early and risk being lost in the crowd of advertisers. There is going to be a lot of competition among businesses to reach consumers, so wait until the re-entry messaging associated with the business reflects its immediate operating capability.
Incorporate broad-reach ad tactics such as TV, radio and digital with wide demographics
Add video to the business' website to show off a fully functional, sanitary operation – consider using this video in digital ad campaigns
Tell consumers how the business fits into their lives as they deal with COVID-19
Collect positive customer reviews and place them in highly visible areas on the company website