Please note this event ended August 9th.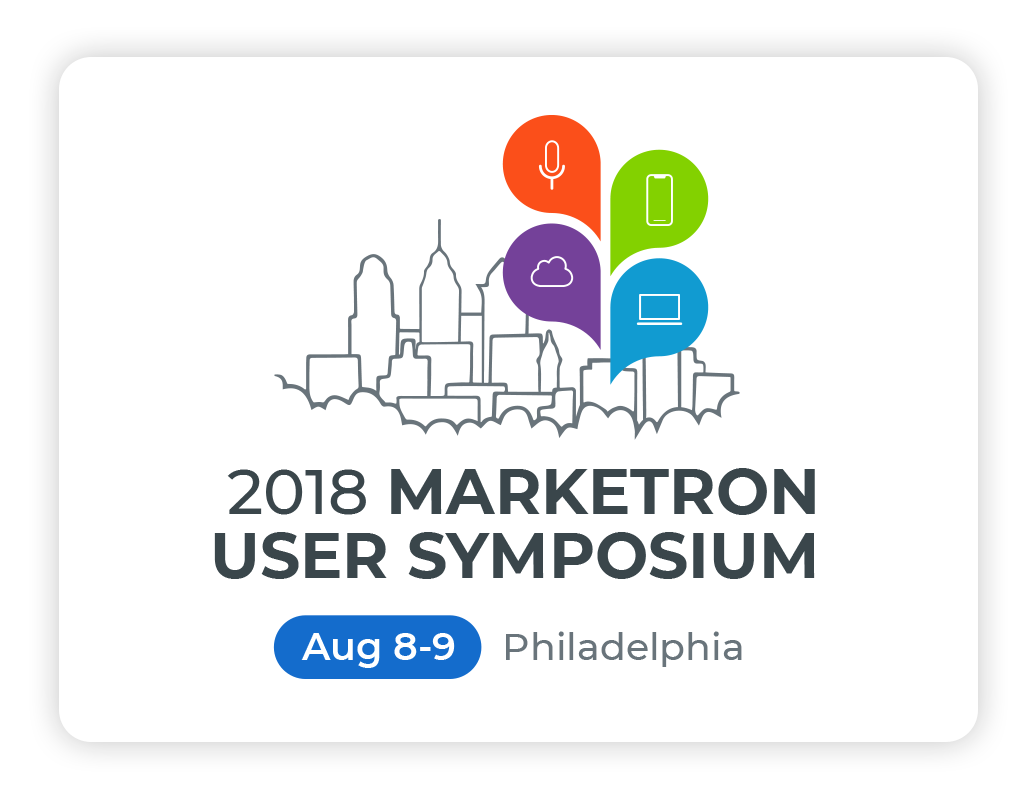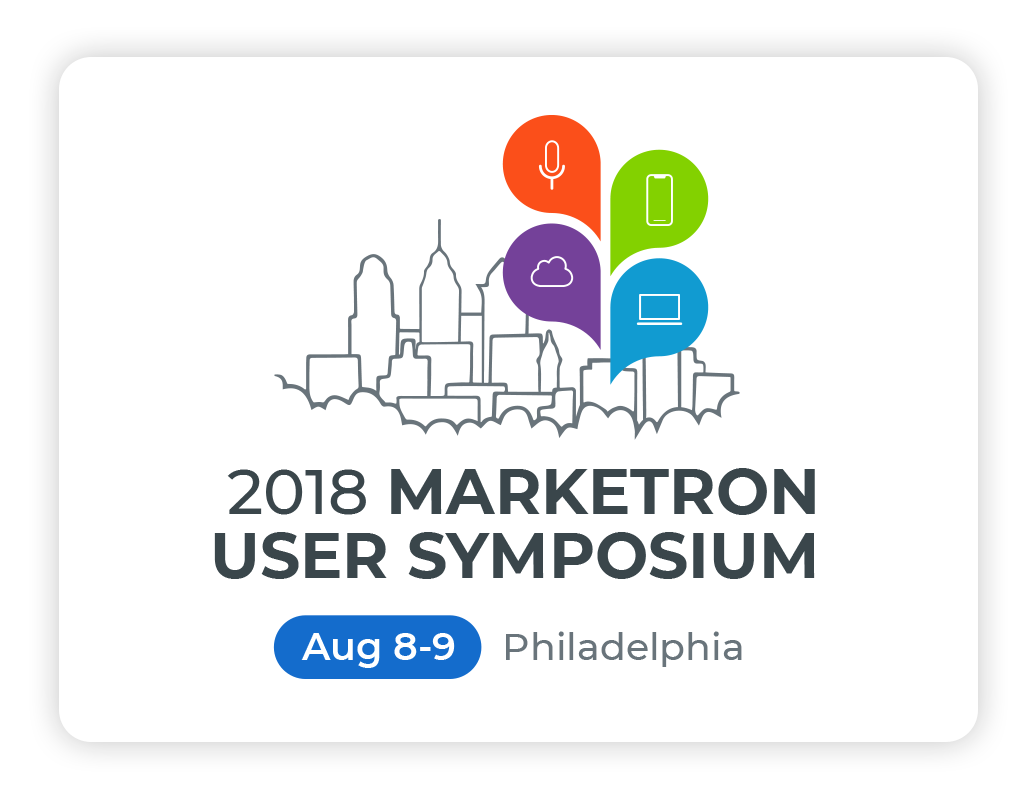 The 2018 Marketron User Symposium is the perfect place to learn more about the products you use every day, find innovative solutions to improve your workday and network with colleagues from across the industry.
Please join us this year in Philadelphia, PA : August 8-9
The Marketron User Symposium is for traffic managers, business managers, sales managers, controllers and anyone directly using Marketron's Revenue Management Workflow Solutions. Find out what is on the Marketron product roadmap, learn about new Marketron products already in the marketplace and take a deep dive into the software you use every day to master efficiency and productivity.
This year's 2-day event will be full of group sessions, industry speakers and informative presentations. Below you will find a list of sessions offered. Check back often as this agenda is subject to change.
Choose a category to see specific sessions:
A Look Into the Future
Join Marketron's new CEO, Michael Collins, for a discussion on how innovation and industry advancement is shaping the future of media. Changes in audience behavior, advertiser strategy and media company operations are affecting how we do business, and Marketron is on the forefront to provide the intelligent solutions that empower the industry to succeed.
Innovation Hard at Work
Join our Product Management Team in a discussion of what is on the horizon with our product roadmaps and hear about exciting new developments in Traffic, Digital, Programmatic and more.
The Digital Revolution
See Marketron's ground-breaking Pitch by MarketronTM product in action and be the hero who brings this revenue- generating goldmine back to your stations.
Days Outstanding – A Term of the Past
It is the dream of any operator to reduce Days Outstanding to zero. Marketron has the tools to help you make your way there. We will do a deep-dive to discover the new functionality in the Advertising portal – then reveal the secret to transitioning your customers to paying you faster online with PayNow.
The Efficient Business Office
In the age of doing more with less, efficient tools and systems are essential to keep us at the forefront of our operations while constantly improving our output and responsiveness. We will walk you through available tools to help you do just that. Products covered will include Proof of Performance and Payments.
Going Paperless
As the accounts receivable world transitions to a paperless eco-system, Marketron has all the tools to help your company compete. Discover why all of our clients are moving to 100% electronic invoicing and learn all about Marketron's Advertising Portal and our new E-Statements.
Get a Day Back Each Week
Learn how Marketron clients consistently save hours and days per week with one of our most popular electronic services – Network Connect. Master the software for ultimate efficiency in handling network and agency orders.
Optional "Sunrise Yoga" available from 6:30am – 7:00am both days
Visual Traffic Grad School
Make sure you are getting the best out of your software. Our experts will share best practices, tips and tricks on Inventory and Billing Reporting, Political Schedules, Advanced Sales Reporting, Cart List and Copy procedures, Logs and Scheduling, Credit and Billing plus get an overview of Visual Traffic 6.0.
Untethered: Visual Traffic in the Cloud
It is here – the Cloud-Based Visual Traffic system is ready, and we are going to show you how you can access your applications and data safely and securely online.
"I See What You Did There!" – Peer-to-Peer Sharing
Join your fellow Visual Traffic users in sharing insights and tackling issues together. Our team will share learnings from handling thousands of support calls that can help everyone in the Visual Traffic Community ensure their workflow is working for them.
Safe and Secure
DataAssure for Visual Traffic provides a crucial safety net for your data should an unexpected natural disaster or system failure happen. Learn how it works and the peace of mind it will provide your operations.
A Look Behind the Curtain
See what's new and hear about what exciting developments are planned for Visual Traffic.
Build Your Best Revenue Management Workflow in The Cloud
Learn from our product experts on how you can get the most from Marketron Traffic. Get caught up on new functionality and how it can be implemented successfully into your processes. Highlights include Single Sign-on and increased security measures.
Learn, Share and Get Some Time Back
A problem-solving roundtable for common support problems. Our experts guide you through tips and tricks that will help maximize system efficiency, reduce errors and streamline your day-to-day operations.
Conversion to Orders 360 – Are You Prepared?
Orders 360, Marketron's new multi-media order entry system, is in active rollout, and the time to plan for your transition is now. Our team will walk you through what steps you will need to take to ensure a successful conversion and discuss the benefits you can expect once your move is complete. A must-attend for any group that has not transitioned yet – learn what software will be retired and when.
Ask the Insight Doc
Our Insight experts are here to diagnose your reporting woes and get you a healthy, robust report and dashboard setup for your entire organization.

The Bellevue Hotel
200 South Broad Street
Philadelphia, Pennsylvania 19102
Registration
We are looking forward to having you join us at The Bellevue Hotel, Philadelphia from August 8-9, 2018.
Registration is now closed