The NAB Show 2022 is just weeks away. This year's event in Las Vegas includes five days of discovering new technology, connecting with industry leaders, and sessions on trends and challenges. We look forward to being part of the conversations and showcasing our latest product offering, Marketron REV.
If you're attending, here's what you can expect from Marketron at NAB 2022.
Conversations to Drive Growth Opportunities
The last few years have been transformative for the industry. Change is the only constant, but with it comes opportunity. As the industry is evolving, so are your needs for technology platforms that deliver valuable benefits. Our portfolio of options can address the pain points you're facing, including introducing new revenue streams and scaling operations for efficiencies and growth.
Product Showcase: Marketron REV
REV, introduced in 2021, is a sales growth engine for media companies. It's a three-time Best in Market award winner. REV fills a gap in the market by eliminating time-intensive, inefficient processes while optimizing revenue.
At its core, REV is a dynamic pricing engine. You can improve top-line revenue by 5% using pricing based on data and demand. Advanced algorithms and historical data do the work for you, setting spot prices based on current fill rates, timelines, ratings and other key factors. You have total control over configurations with various rate curve options. You can also set floors, ceilings and discount tolerances.
You can access avails and pricing in the platform, eliminating the need to look these up in traffic systems or spreadsheets. What once took hours can be completed in just 15 minutes!
REV offers a robust and visual reporting and analytics suite. Capture insights on pipeline visibility, committed orders, top sellers and how stations perform against targets.
REV also includes a broadcast-centric CRM tool to manage prospects and customers. This component keeps traffic data clean and allows you to monitor active proposals and orders.
Finally, a solution that combines critical sales processes into one easy-to-use, intuitive platform.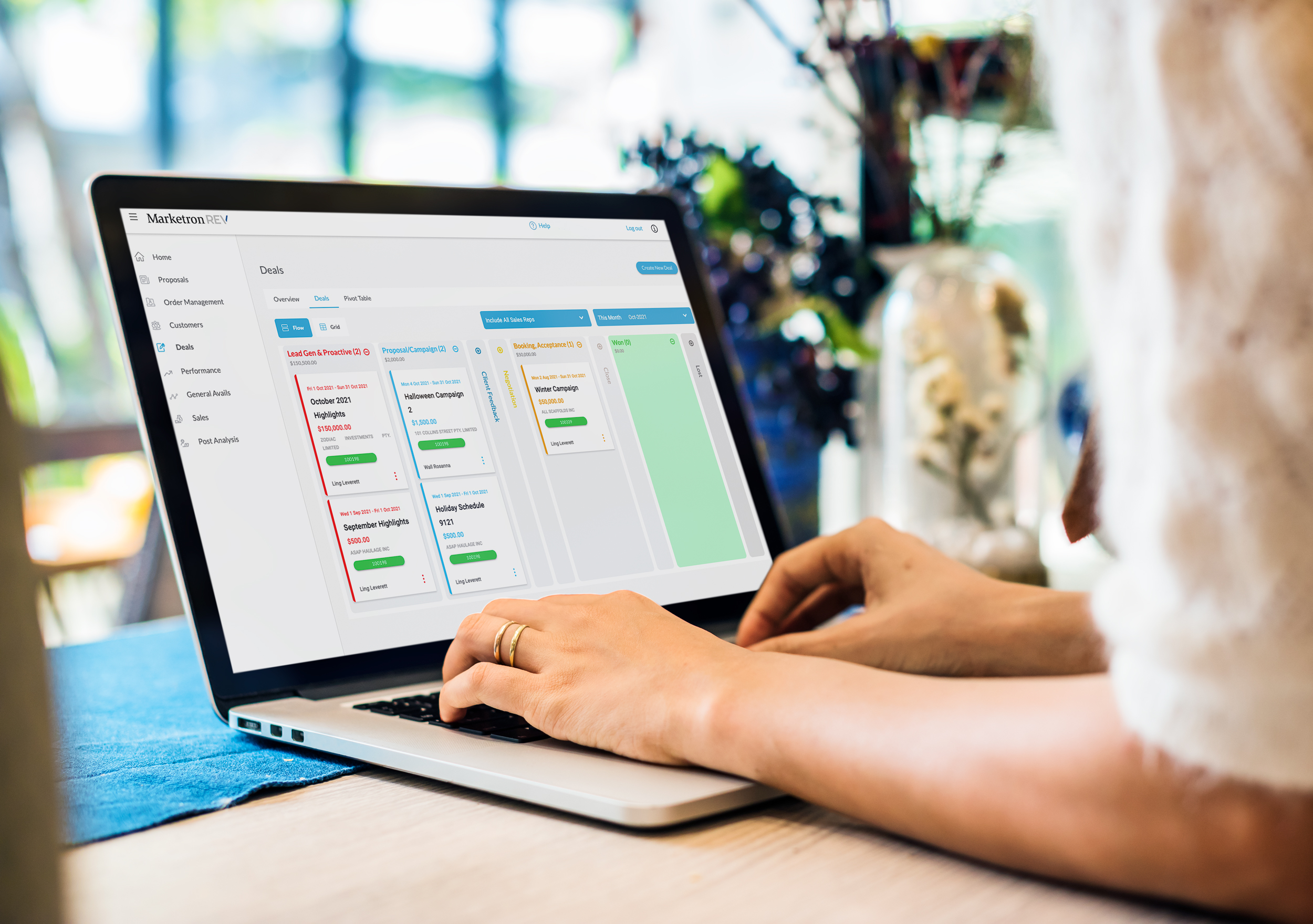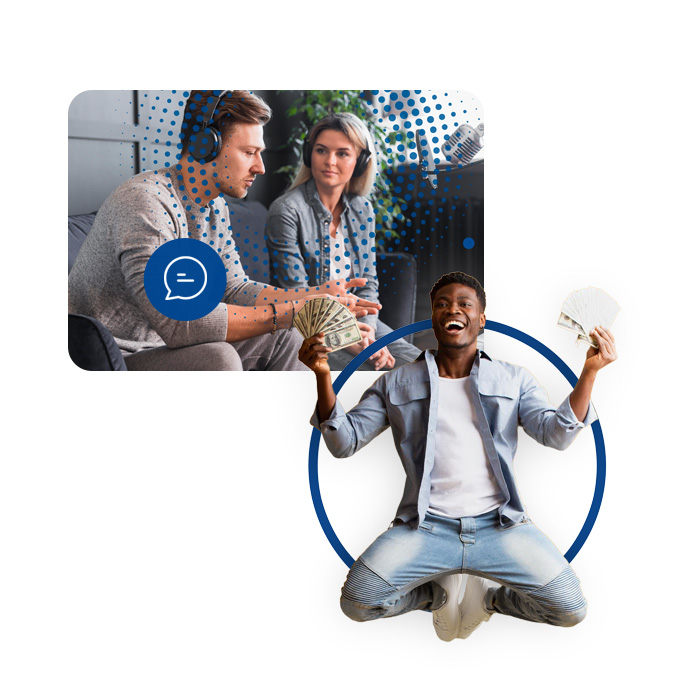 Exclusive Content Launches
We'll also be launching our new podcast, Beyond Impressions: Insights from Broadcast Experts. The series will spotlight all things broadcast advertising and revenue growth. We're excited to bring these dynamic and compelling discussions to the industry. If you'd like to be a guest, we'd love to hear your perspective. Learn about being a guest and subscribing.
You can also subscribe to Mastering Revenue Growth: An Educational Series for Broadcast Sales Leaders. In this content, you'll learn about dynamic pricing, revenue optimization, streamlining processes and more.
Spend Time with Our Industry Experts
Our team members attending this year's NAB Show are all broadcast experts. Our products speak to this, as does our curated insight about what's next for broadcast and media companies. You'll be able to tap into their deep knowledge and ask big questions, further propelling you toward your growth plan for 2022 and beyond.
How to Visit Us at NAB 2022
We'll have a hospitality suite at the Encore at Wynn Las Vegas in Salon A. In the suite, we'll be offering demos of products, and we'll have some unique and fun giveaways. If you'd like to schedule a time to meet with us, request an appointment below.
Request an appointment