Engage with customers wherever they are, at home or on the go
Marketron's mobile messaging solution provides an opportunity for broadcasters and their advertisers to make real connections with their target audience via text messaging.
One Product. Two Use Cases.
How Broadcasters Can Use It
Text your own audience to:
Share Community Updates
Provide news and notify listeners about important updates in their area, including major traffic impacts, unexpected happenings and key political results.
Promote Contests
Sweepstakes, instant-win contests and trivia engage the audience. Monetize contests with sponsor taglines included in the SMS text messages.
Extend Programming Beyond the Air
Distribute video clips and content or poll the audience in real time.
How Broadcasters Can Pitch It to Advertisers
Sell mobile messaging to your advertisers as an additional tactic, creating unique opportunities to engage with their customers.
Advertisers can:
Offer Specials and Promotions
Stay top of mind with consumers by offering retail discount codes redeemable in-store and online.
Loyalty Clubs
Send and schedule messages from advertisers to increase customer connections and provide insider updates to loyalty club members.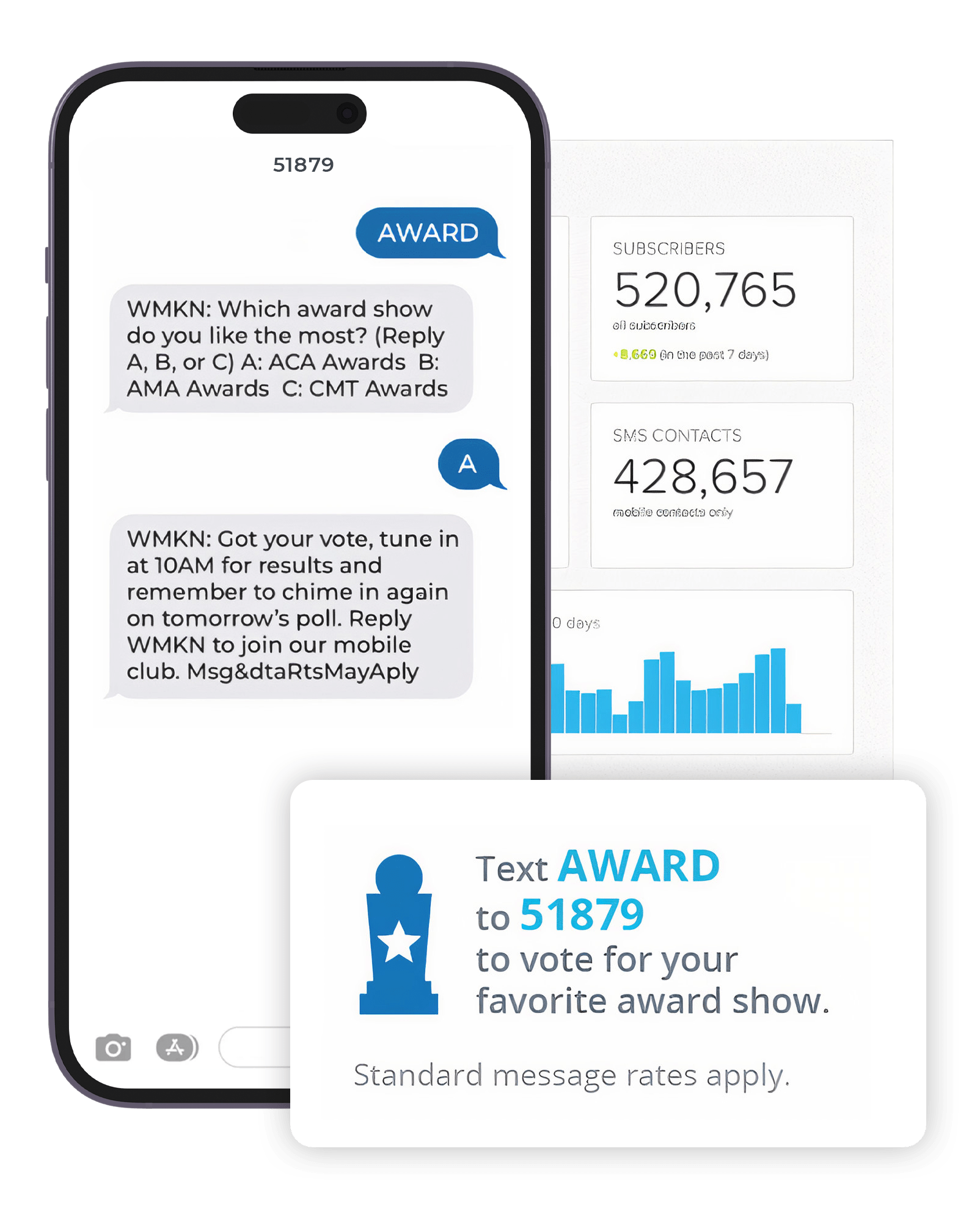 MOBILE MESSAGING HIGHLIGHTS
Up to 99% Open Rates
Acquire customers: Build a database of local customers.
Metadata: Collect customer data to use for accurate and relevant retargeting message campaigns.
Real time: Inbound messages queue for easy review and response via SMS and capture the full conversation.
Network scale: Deliver deliver reliability and scale with direct carrier connections.
Marketron's mobile messaging solution can be purchased as a stand-alone product or combined with other Marketron cross-channel advertising solutions.
View Other Products
Request a demo to learn more about our mobile messaging solution.