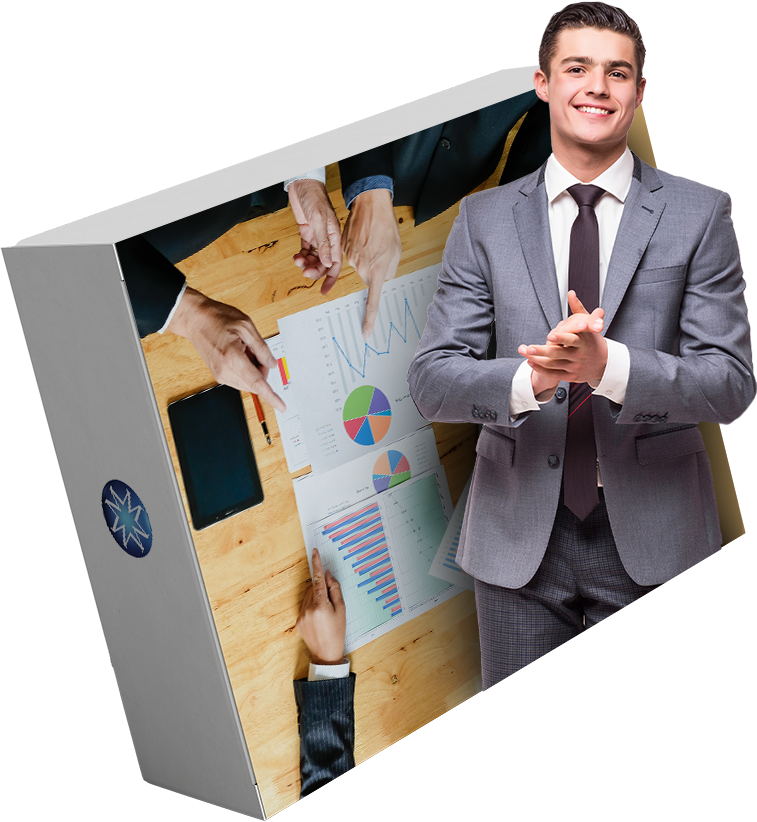 As a sales leader you're crunched for time as you manage margins, people and driving adoption of new advertising solutions like digital. You know you need to uplevel your sales teams' digital selling abilities, but how do you find the time to curate the content and what do you need to include in it?
Marketron's Sales Meetings in a Box is a turnkey resource designed for sales managers to effectively facilitate training sessions that will lead to higher digital sales proficiency across your team.
Sign up
Volume One core materials
Volume One includes everything you need to run five sales meetings (designed to work for virtual or in-person sessions).
Each meeting includes: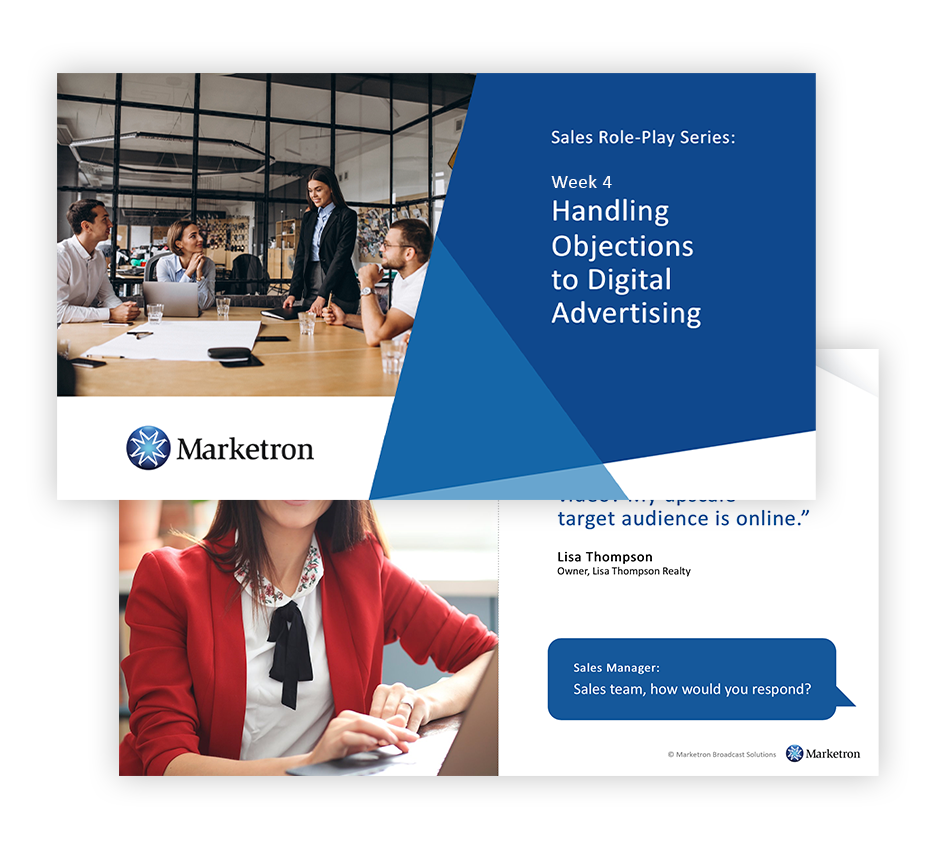 Presentation slides to use during the training session
One robust role play scenario on overcoming a common advertiser objection to digital advertising
Meeting follow-up content, including email copy to send to the sales team and a homework assignment
Volume One bonus materials
In addition to the five sales meetings, we also provide two other impactful digital resources; share these in an upcoming sales meetings or one-on-ones to help your team expand their digital sales knowledge and improve their sales skills: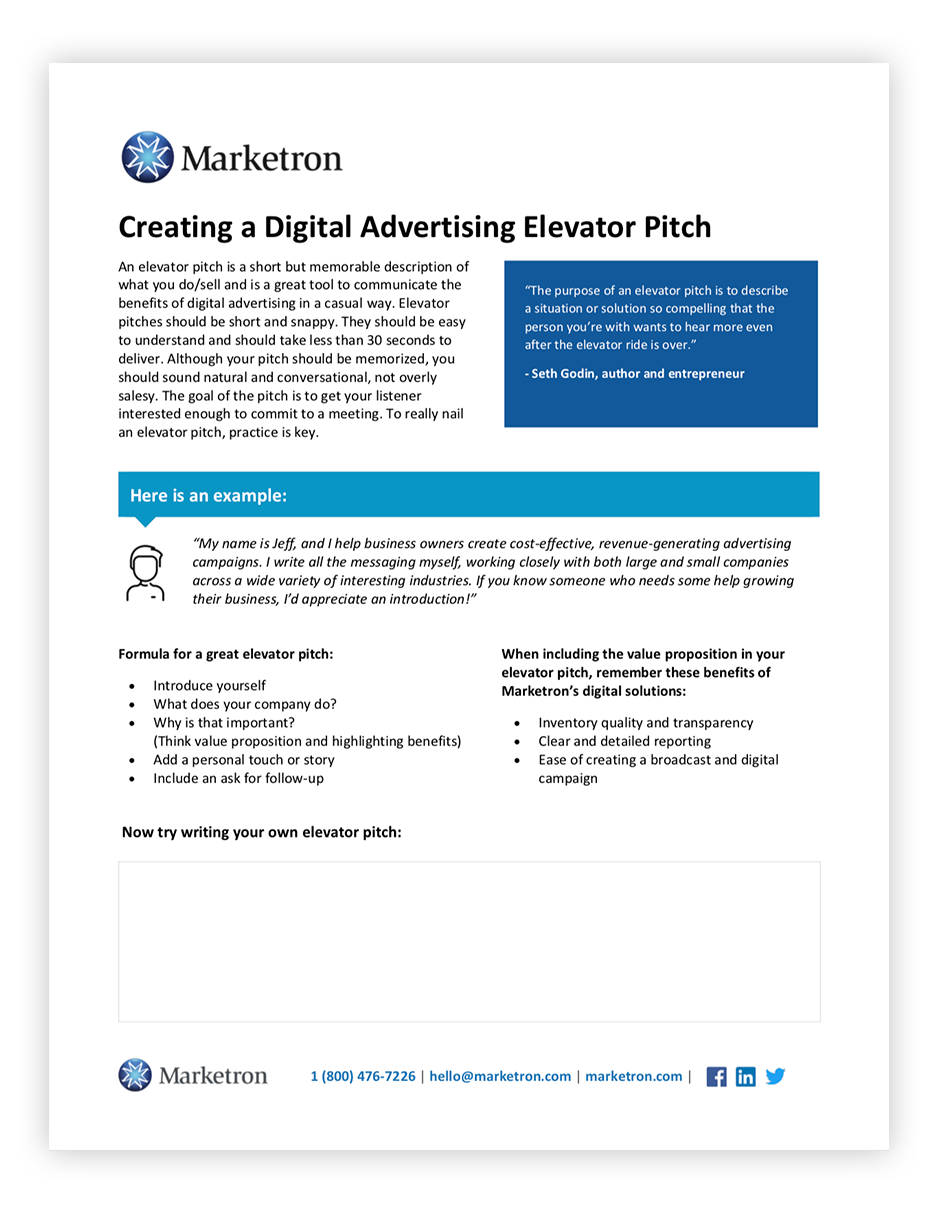 Creating a Digital Advertising Elevator Pitch Worksheet – Ensure your sellers present themselves and your company in a positive and professional manner
Additional Resources to Grow Digital Marketing Knowledge – A complete list of resources that will increase the digital acumen of your team
Want to learn about all of Marketron's digital solutions? Contact us at hello@marketron.com to learn how we can help you reach your digital advertising sales goals.