Download Digital Marketing Demystified for a Deep Dive into Current Digital Marketing Trends
Find helpful, tactical and strategic insights to support your advertisers in digital channels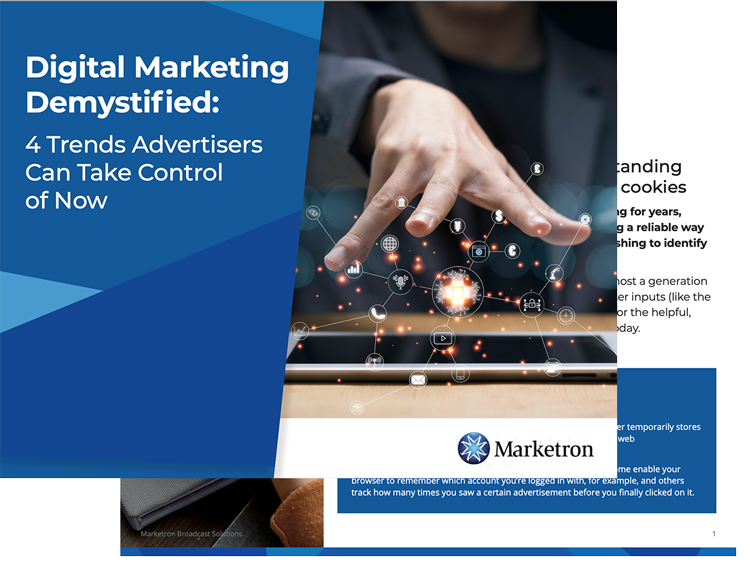 What's new in digital marketing? The industry is experiencing major shifts and changes, but with change comes opportunity. Broadcast and media companies that want to expand their advertising book will appreciate this deep dive into digital marketing trends. In this e-book, Digital Marketing Demystified: 4 Trends Advertisers Can Take Control of Now, you'll discover how your advertisers can leverage these for bountiful results. We've got answers, data, strategies and more, focusing on:


The elimination of third-party cookies


Changes to data privacy regulations


The significant growth of podcasting and streaming services


Video ads and why they are a winning medium for advertisers
Want to learn more about digital sales and advertising strategies?
Subscribe to Aspire, your source for thought leadership for broadcast and media sales professionals.
Visit Aspire
Simply complete the form

to

get your copy today!