Mega Ticket Contest
Station mobile club campaign
Objective
The station was a new Marketron client and wanted to aggressively grow their station's mobile club
Solution
The station was able to partner with a local concert venue and offer up a Country Concert Mega Ticket, which was a pair of tickets to all country shows at the venue for the entire summer. The morning show executed an nth entry contest where  a specific texter number would automatically win the mega ticket
Call to Action
On-Air: "Text MEGA to 77000 to win the Country Mega Ticket and join our Mobile Club, text number "x,xxx" will automatically win"
Measurement of Success
10,034 Responses
897 Unique Additions to the Mobile Club
Grew Mobile Club by 34%

Important Note: Due to TCPA rules updated October 16, 2013, copying/merging of campaigns/phone numbers is no longer allowed. Please contact your Marketron digital rep for ideas on replicating this contest in a way that is compliant.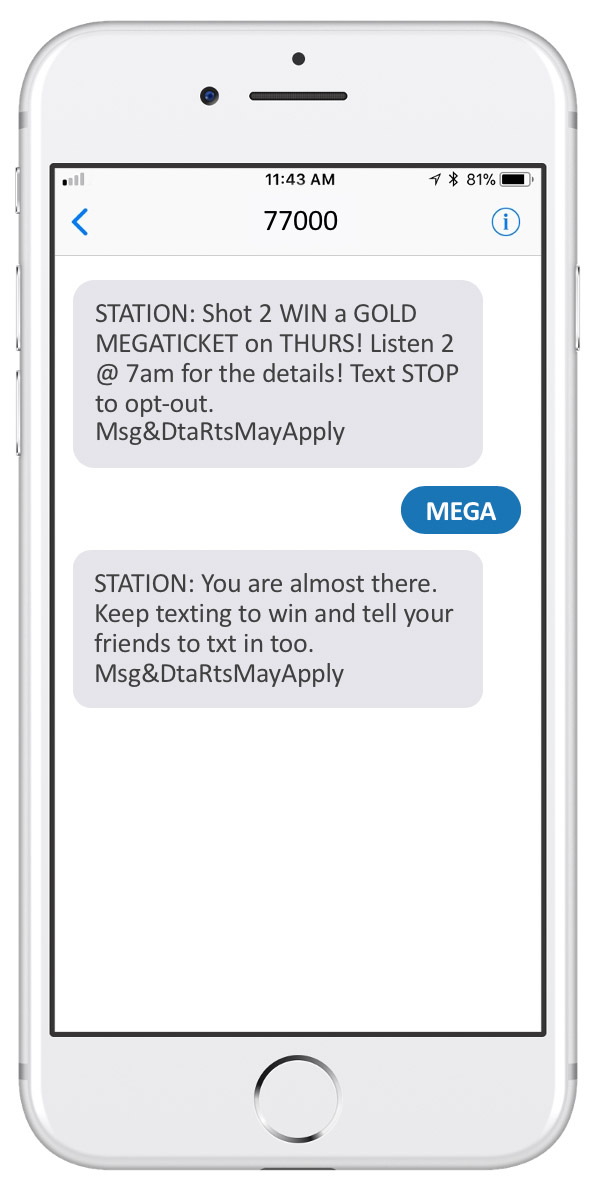 Are you interested in learning more about the power of Mobile Messaging?
Fill out the form below and a Marketron representative will be in touch.