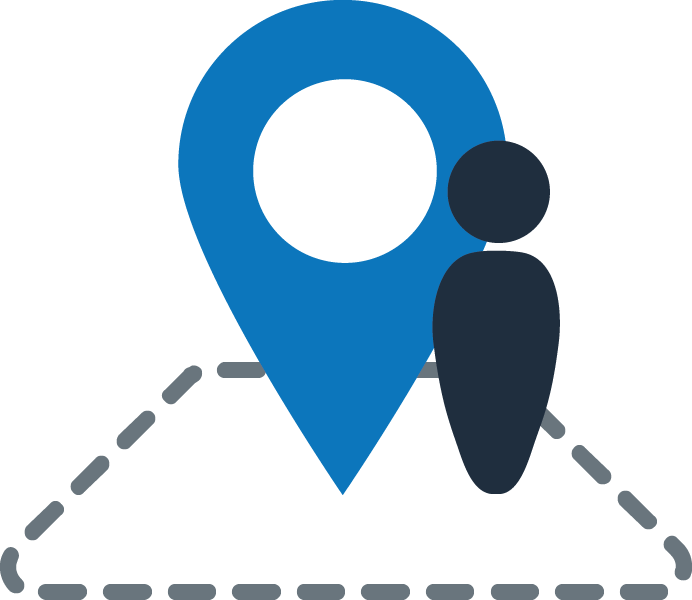 Geofencing
Target users based on where they are in real time with endlessly customizable geofencing — built with the best location data.
Target the right location
Easily create campaigns using attributes such as geography, category, brand, and targeting radius. Marketron also provides polygon targeting around hundreds of thousands of locations such as airports, shopping malls, retail brands, and more.
Increase brand awareness with less spend
Geofencing enables businesses to get more brand awareness with less investment through targeted campaigns only to customers within a predetermined physical proximity to your business.
Hyperlocal ads
Serve more relevant advertisements with hyperlocal ads that are tailored to the consumer.
Increase foot traffic
Increase foot traffic and revenue with real-time consumer location data. Marketron's foot traffic attribution solution can quantify how many visits your geofencing campaign generated.
Supported formats
Geofencing supports all IAB standards, including 320x50, 728x90, 300x250, and many more. Rich Media, 3rd Party Ad Tags, Pre, Mid, and Post-roll video.
Popular Geofencing tactics
Place targeting
Reach users at specific locations, chains, or stores where you want to stay top of mind.
Funnel messaging
Tailor your messaging depending on how far users are from your stores.
Geoconquesting
Find users while they're visiting your competitors' stores.
Category targeting
Reach users at specific categories of places, like all coffee shops, parks, or airports.

Ready to Learn More?
For Sales Inquires, please fill out the following form or give us a call at