Marketron NXT Boosts Revenues Through Fast and Easy Creation, Management, Reporting and Invoicing of Integrated Ad Campaigns Incorporating Digital Tactics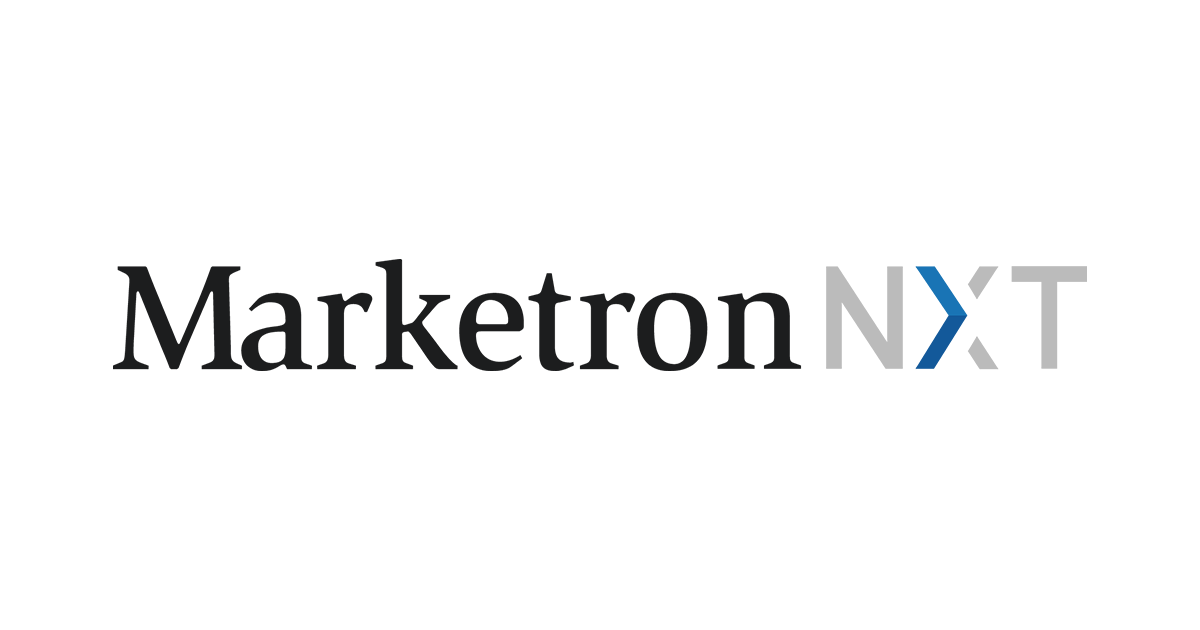 HAILEY, Idaho — Aug. 18, 2020 — Marketron, the leading provider of enterprise revenue management and digital software solutions, today announced the public release of Marketron NXT — the company's new all-in-one platform that enables radio broadcasters to increase revenue and amplify their existing advertising programs by selling third-party digital advertising.
"While traditional advertising spend has been in a slow decline, the digital advertising marketplace is huge and growing rapidly," said Marketron CEO Jim Howard. "As the first and only digital advertising platform built specifically for radio, Marketron NXT provides a single software solution for broadcasters to take advantage of the tremendous opportunities available through digital advertising tactics. With the ability to manage integrated radio and digital campaigns from proposal to invoice, radio stations are able to leverage their community standing and deep connections with listeners to create powerfully effective, fully integrated campaigns."
Marketron NXT features a comprehensive and easy-to-use proposal-creation tool that gives broadcast sales representatives access to premium, third-party digital inventory including display ads, pre-roll video, connected TV/OTT and geofencing. In minutes, sales teams are able to build a professional and clean proposal that combines airtime with multiple digital tactics, helping speed up campaign time to close. NXT consolidates proposal creation, order entry, execution of radio and digital, and invoicing, giving sales reps the ability to add creative to campaigns and convert proposals to insertion orders.
WLRN, a public radio station serving the Miami and South Florida markets, is a beta user of Marketron NXT. Over the past year, the station has seen a growing number of its longtime advertisers make the transition to digital offerings. With Marketron NXT, WLRN has empowered its sales representatives to augment traditional campaigns with digital products, which in turn has helped the station retain clients and grow revenues.
"Until recently, we were doing very little with digital and were losing business as a result. As a not-for-profit station, we jumped at the chance to try out Marketron NXT as a tool to bring in more revenue using third-party digital products," said Brendan Glynn, Director of Corporate Underwriting at Friends of WLRN Inc. "The platform allows us to bring everything, even creative, in house and offer our clients a unified solution from a trusted source. Also, Marketron's training program is fantastic — it's helped our salespeople get up to speed and confident very quickly and take ownership of these new, integrated campaigns. By empowering our clients to help build campaigns online and be involved in decision-making, Marketron has helped us level the playing field with our competition and strengthen the relationship of trust our clients have with WLRN."
All Marketron NXT customers have access to a robust digital education and sales training program to ensure their success selling digital advertising. Education components include live and on-demand training sessions, 24/7 access to the Marketron Learning Center (an online training platform that provides best practices, how-tos, industry information, product guides and more), and consulting and support delivered by Marketron's best-in-class professional services team. Marketron also offers creative services to assist broadcasters with the creation of digital ad assets.
Marketron NXT is now available for Marketron Traffic customers and works as a seamless component in their existing technology stack. Marketron NXT is currently in beta for customers of Marketron's Visual Traffic and will be available next year for Radio Traffic. Tailor-made for radio broadcasters, Marketron NXT is a cloud-based software platform that requires no on-premises equipment or servers.
Learn More About Marketron NXT
About Marketron
Marketron is a leading provider of enterprise revenue and profitability management solutions for radio, television and digital outlets. The company offers revenue generation and management solutions, ad tech and mobile advertising platforms, and an array of digital audience engagement tools that drive new growth opportunities. With expertise built on 50 years of industry leadership, Marketron proudly supports the broadcast industry at the local, state and international levels, serving more than 6,000 media organizations globally and managing $5 billion in annual U.S. advertising revenue representing more than 100,000 advertisers. Marketron is owned by Diversis Capital. To learn more, visit www.marketron.com.
Agency Contact
Sarah Aller
Wall Street Communications
Tel: +1 720 418 1739
Email: sarah@wallstcom.com