Digitization is a reality of the modern world, and it drives many conveniences for businesses and their customers. That's certainly true of invoicing, which was once a paper and mail process, which is slow and expensive. Hanging on to these practices can be a drain on internal resources and can delay payments. Errors are also a byproduct. To eliminate these challenges and provide a secure environment, electronic invoicing is an excellent solution for broadcasters.
It has many benefits and is safe and secure. Find out how it works and the advantages you can realize by adopting it.
Electronic Invoicing Reduces Expenses and Can Quicken Time to Pay
When using electronic orders and invoicing, you can eliminate all the fixed costs associated with manual processes. There are no paper, printing or postage costs. Your employees also don't have to spend time reconciling multiple orders into one invoice.
Our platform automates this, and we determined that it could save you as much as $3 per invoice. That can add up quickly, so don't waste money on manual invoicing processes.
When you send invoices digitally, you can expect to improve your days sales outstanding (DSO). For companies using automation features in electronic invoicing systems, 62% saw improvements in their DSO, according to an industry study. You can also send reminders as a nudge when statements become past due.
The adoption of digital invoices accelerated significantly during the pandemic because of the convenience and safety aspects. This modern process makes it much easier for all parties involved regarding statements.
Minimize Errors with Digital Invoicing
The automated process of ordering to invoicing will also reduce errors by an average of 3%, per our internal findings. Human errors are, of course, more prevalent in manual, paper processes. Something as simple as putting an invoice in the incorrect envelope can cause lots of problems.
How It Works
With our electronic order and invoicing solution, you can integrate orders from nearly every agency in the U.S., such as Katz, RadioExchange and Strata AE. Our solution also connects to your local business through providers such as Nielsen Audio TAPSCAN and InfluenceFM SmartRate. You can then electronically send invoices to any customers as a 4A standard or PDF. The invoices detail all spots, so the advertiser has a clear breakdown of costs.
Our solution provides a wizard tool for setup that allows you to customize based on your invoicing requirements. There are multiple options in this exercise, including setting billing frequency, adding messages and more.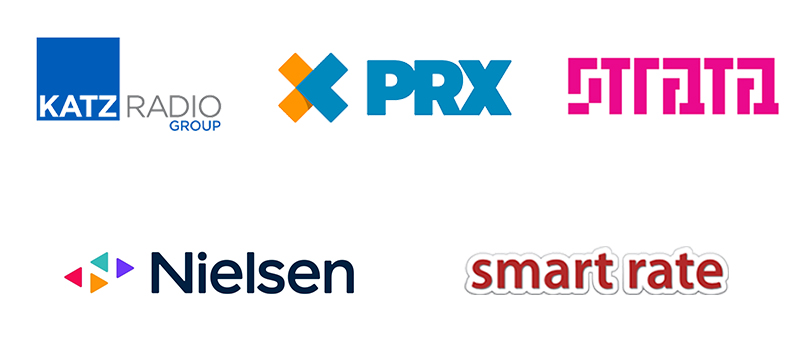 How Secure Is Electronic Invoicing?
Sending digital invoices is a highly secure workflow, and our layered approach to data security keeps transactions safe. For invoicing organizations, creating, customizing and sending invoices requires a login to the traffic system. Additionally, if notarization is necessary, the notary must type in a password to complete the transmission.
On the advertiser side, primary contacts receive the invoice via email. They must have an Exchange account and Electronic ID (EI code) created by the station.
They receive invoices via email and can click the link to view the invoice. If they want to see more information or older invoices, they must log in to the Advertising Portal.
For those using the PayNow module, advertisers can remit payment securely with the portal. The form gathering credit card information is from a third-party credit card processor; the Marketron network does not collect or store the credit card data.
Why Your Advertisers Will Welcome Electronic Invoices
Receiving invoices online is an everyday occurrence for most people and businesses. In transitioning from paper to digital, you likely won't get much pushback. Your advertisers appreciate the convenience, and the process delivers this. They can log in and see all statements with details, so they can easily send them to AR. It minimizes the steps in the payment process. A digital paper trail exists, so there's no confusion about invoices received.
The important thing is to communicate the change in advance, so there are no surprises. Anything that saves time is a welcome change.
Learn More About Electronic Ordering and Invoicing
Our electronic services sit on top of Marketron traffic platforms, and they employ automation to streamline and make workflows simpler. Explore these solutions today to see how they can support your cash flow.
You can also check out this case study with Iliad Media. They reduced monthly invoicing expenses by 20%!