Explore all the sales enablement tools and resources we provide to our clients to ensure their success.
Does your sales team have access to the training and content that enables them to reach their goals? Honing and improving skills is key for any salesperson to achieve more. At Marketron, part of our mission is to be sales enablers. That's why we invest in delivering sales enablement tools and resources.
If you didn't know all the things we do, you can discover the options in this e-book.
What's Inside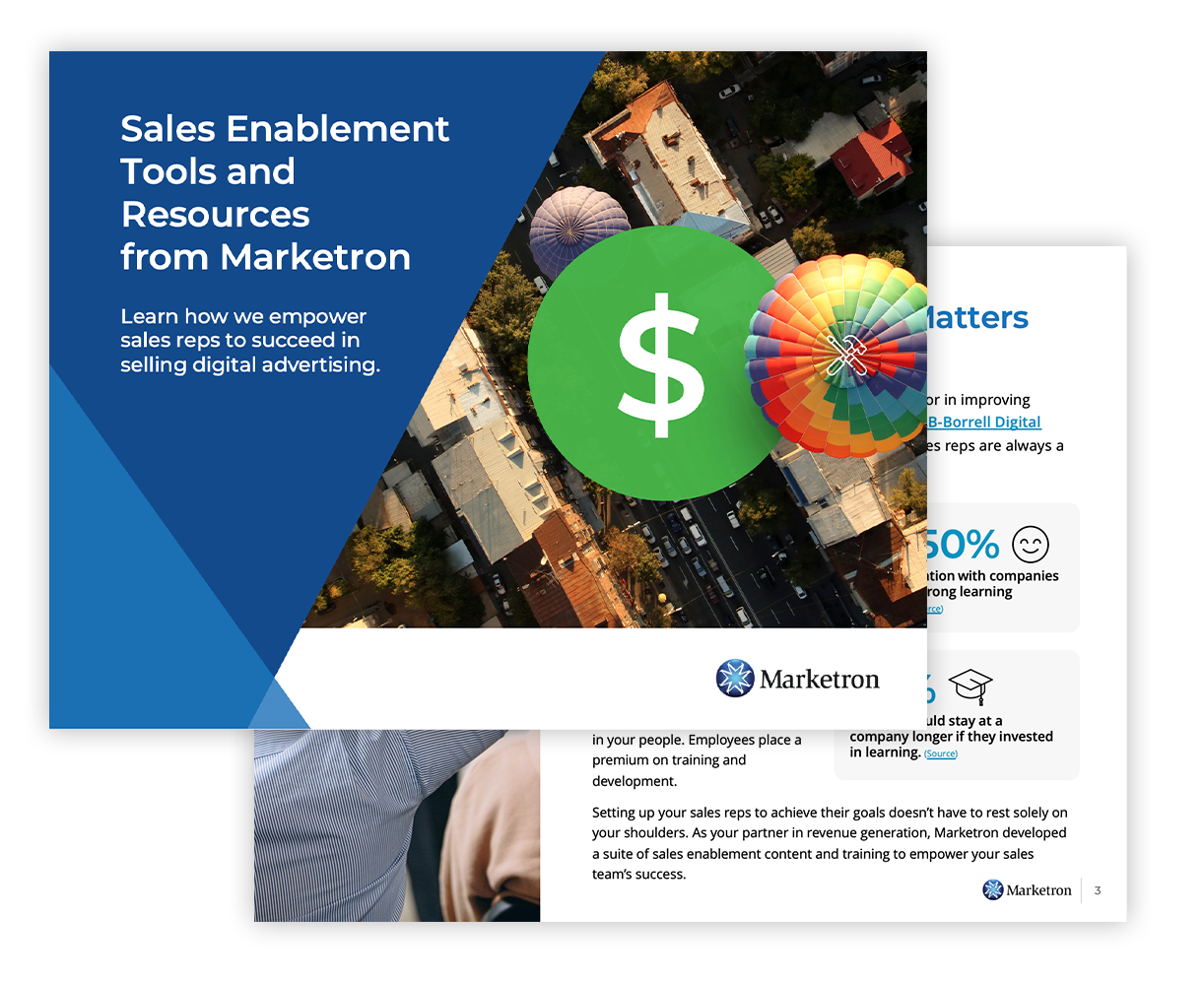 Get a preview of our sales enablement resources, including:
Advertising Sales 101
NXT Training Academy
Aspire, a blog written by and for broadcast and media sales reps
Sales Meetings in a Box series
Webinars
E-book library
Simply click the download button to get your copy!
Download Now