Marketron is excited to announce the debut of Marketron REV, a sales growth platform purpose-built for media companies. It provides broadcast TV and radio sales professionals the ability to eliminate pain points and power sales. The new platform unifies the sales process, streamlining customers, proposals and order management processes. In turn, sellers spend more time actually selling.
What Does REV Include?
The robust solution offers functionality that supports the entire sales process:
Integrated CRM
CRM systems are critical for salespeople, yet many media companies haven't fully adopted them or leveraged them to their potential. CRM is a core piece of REV. You can manage customers and prospects as well as track opportunities. It's an excellent way to keep traffic data clean, too.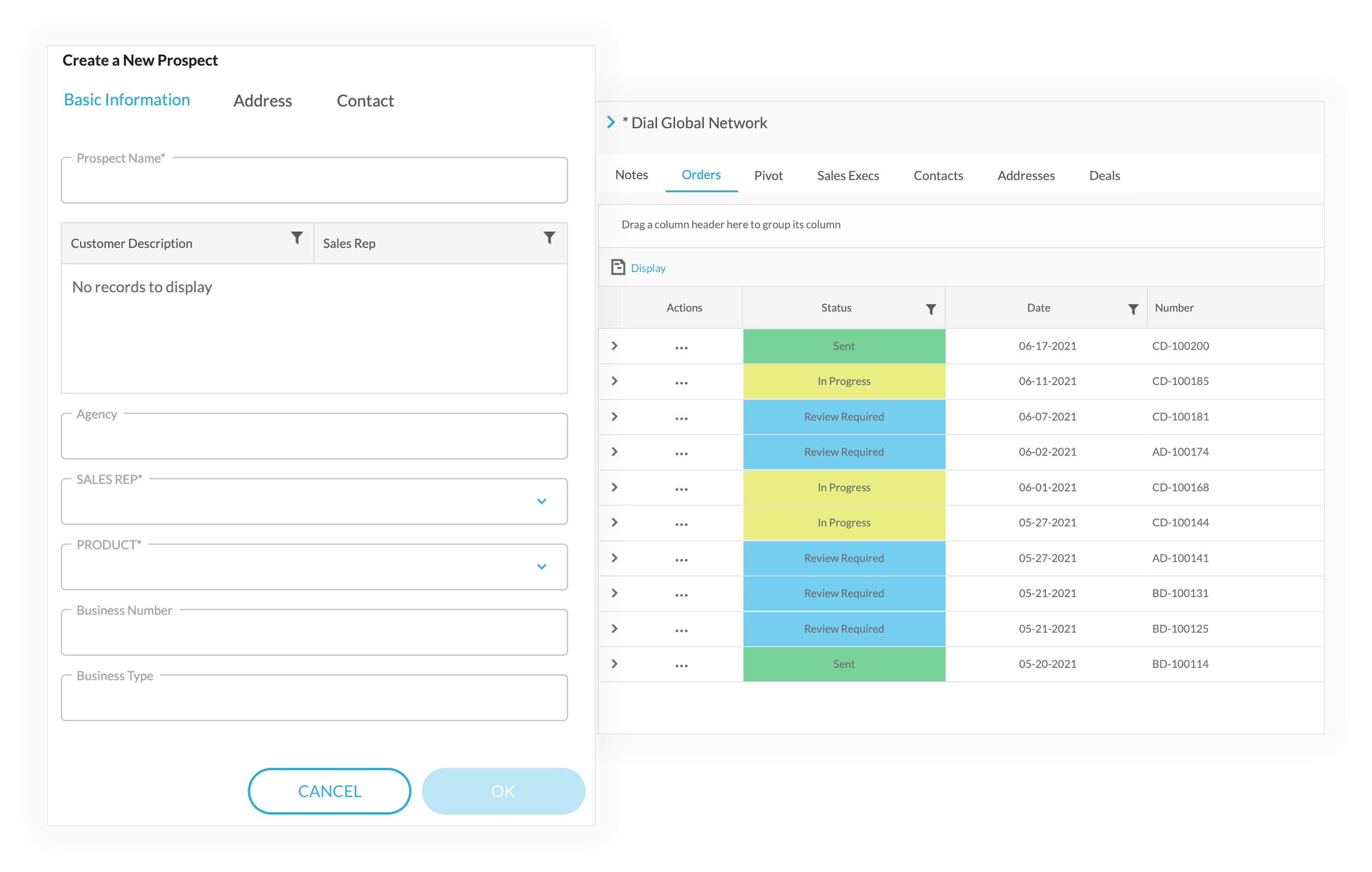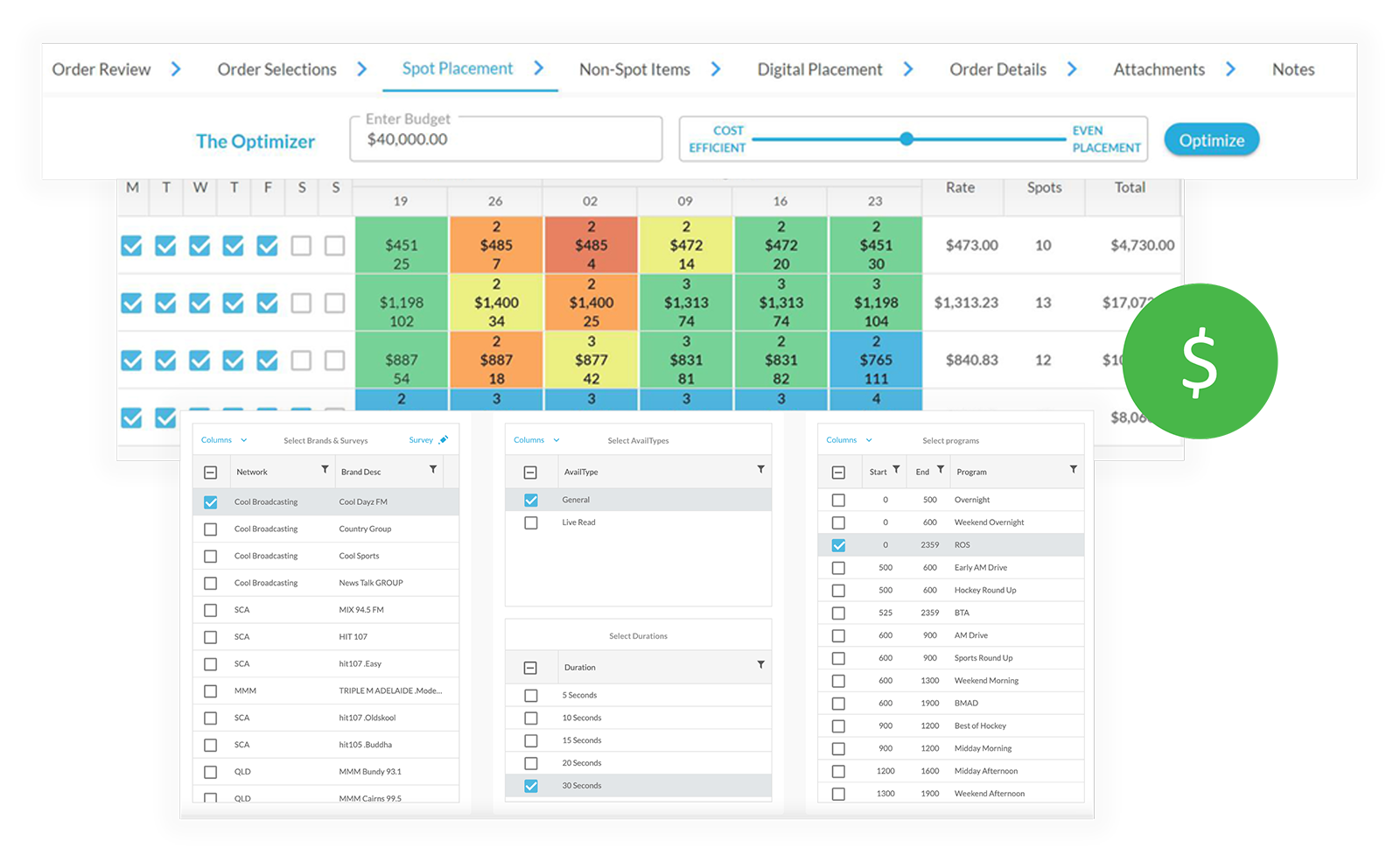 Proposal and Order Management
Be secure in the accuracy of proposals and orders with real-time avails. Quickly convert proposals to orders, send for approval and execute them in most TV and radio traffic systems (including non-Marketron products).
With REV's optimizer, you can drive efficiencies with automatic spot placements based on cost efficiency and more settings. Sales managers will also appreciate the ability to set floor and ceiling rate controls and discount tolerances by salesperson.
Dynamic Pricing Tools
Advanced algorithms and historical data power dynamic pricing, so you can maximize revenue by automatically setting spot rates based on current fill rates, timelines and other factors. It includes more than 35 pre-built rate curves, and you can set rate curves, floors and ceiling rates at 30-minute intervals.
With these tools, you can say goodbye to spreadsheets! You'll also have access to Nielsen and Numeris ratings within the platform.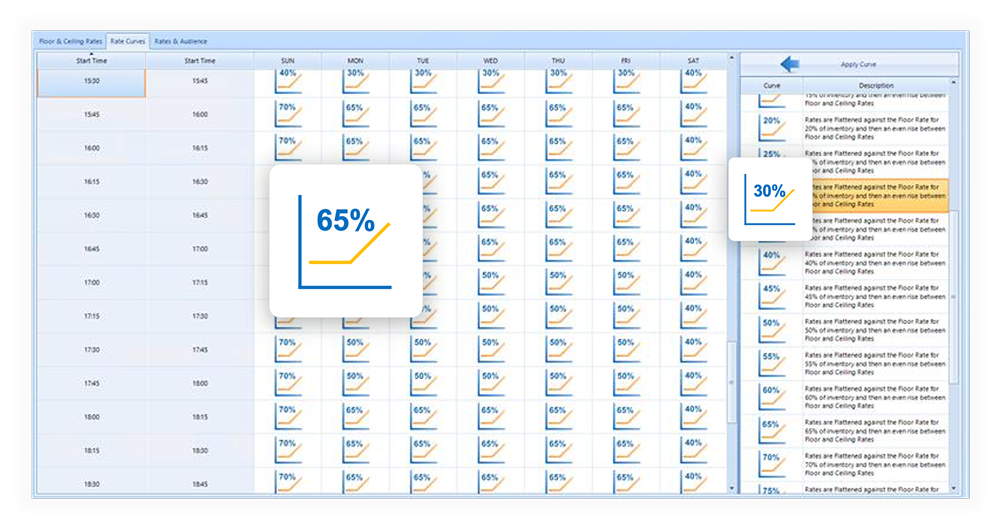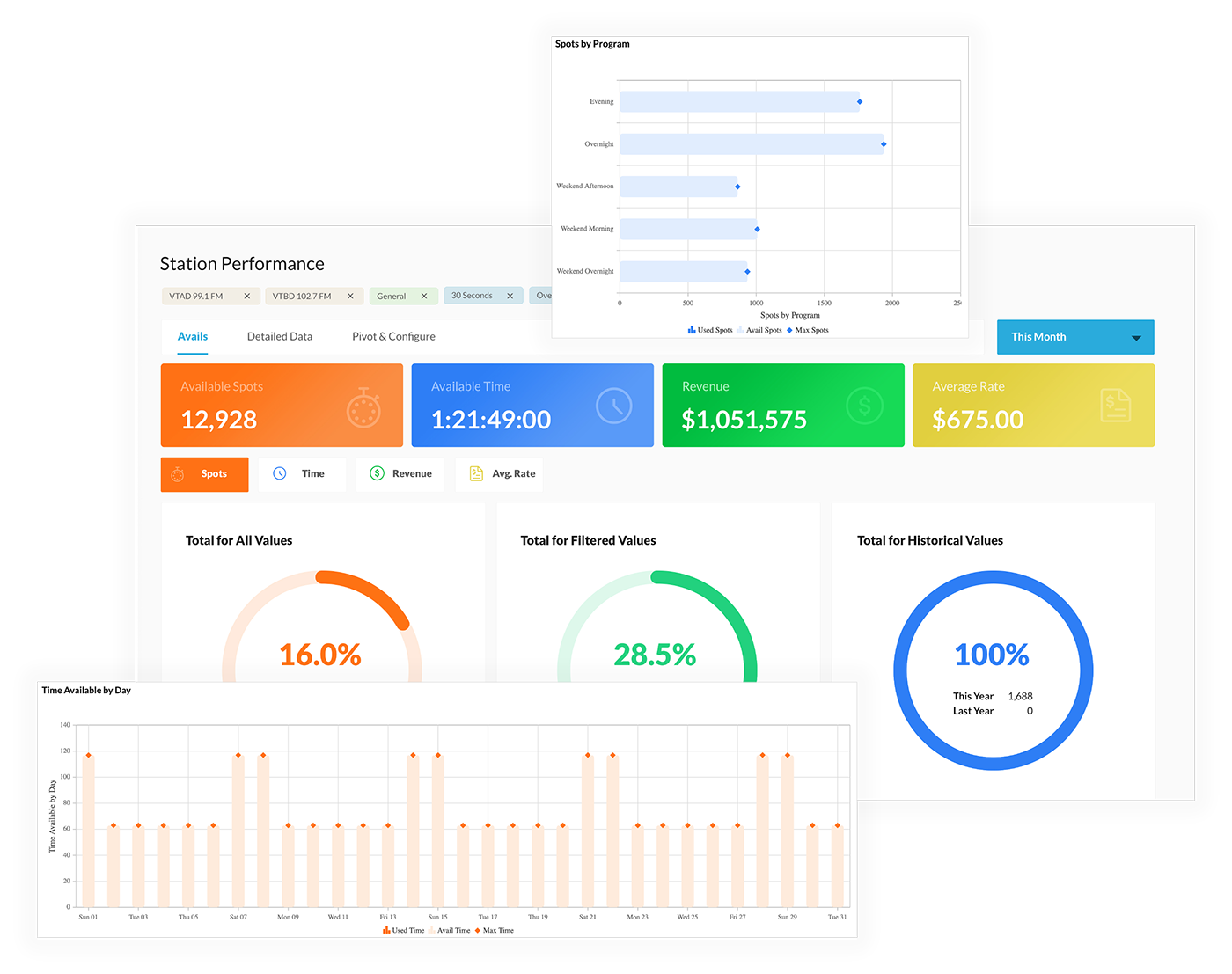 Insights and Reporting
You'll be able to view reports with real-time sales and campaign performance data. With these views, you can gain visibility into your pipeline, which is key for more accurate forecasting. You'll also be able to identify top sellers and how you're performing against targets. The many reporting options allow you to delve into almost any data point.
The platform is ready to welcome broadcasters. You can see how it works and why it powers success by requesting a demo.
You can also get more insights into the dynamic pricing component by watching our on-demand webinar, Yield Management in Broadcast Sales: Why It's a Powerful Tool.