Is your company looking for its next or first broadcast media CRM (customer relationship management) platform? If so, you know there are many options. In the landscape, you'll find CRM systems specific to the broadcast and media space and those that are adaptable to various industries. Depending on your needs, budget and goals, one may be a better route than the other.
Implementing a new CRM tool can be a big deal, and it's worth it. CRM systems offer many benefits for sales teams, both for individual sellers and sales managers. Those benefits include:
Keeping traffic data clean
Removing manual re-entry and tasks
Tracking and managing opportunities for greater visibility
Monitoring proposals and orders by account
Leveraging historical and pipeline reporting to meet business goals
Those all illustrate operational benefits, and in turn, they can deliver on actual revenue. Research suggests that CRM platform usage can increase sales, conversions and customer retention. To reap these advantages, you'll need a broadcast media CRM system that aligns with your workflows and is easy to use. Lack of adoption reduces the impact; that's why it's critical to compare platforms to ensure you see a return on investment.
Below, you'll find the infographic on how to evaluate your options.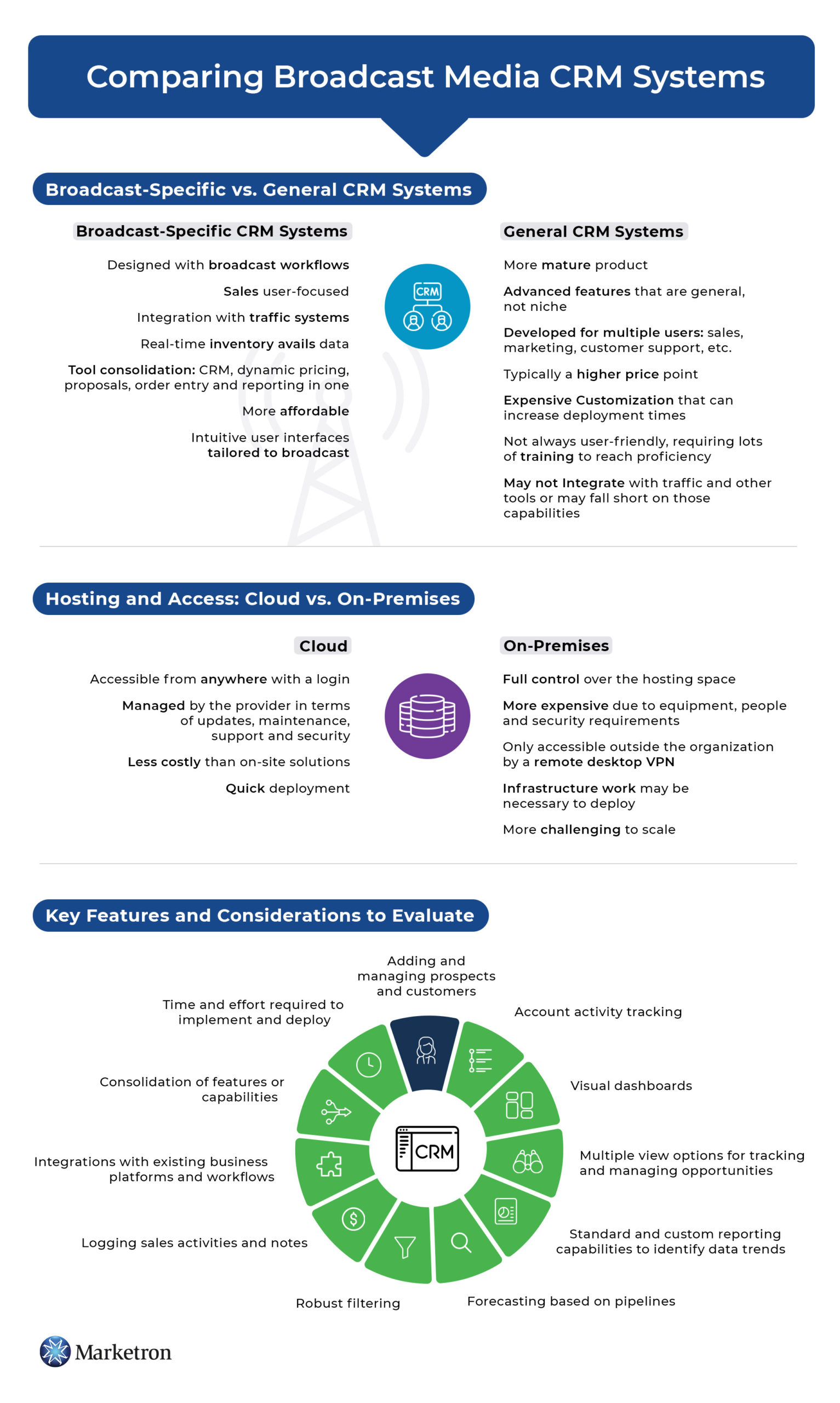 Comparing CRM options for your broadcast media sales team is essential in making the right selection. You don't want to put time, money and effort into a solution that doesn't work for your industry or staff. Learn more about the CRM capabilities of Marketron REV and how we designed it to meet the needs of broadcast media sales professionals.
Download the Infographic