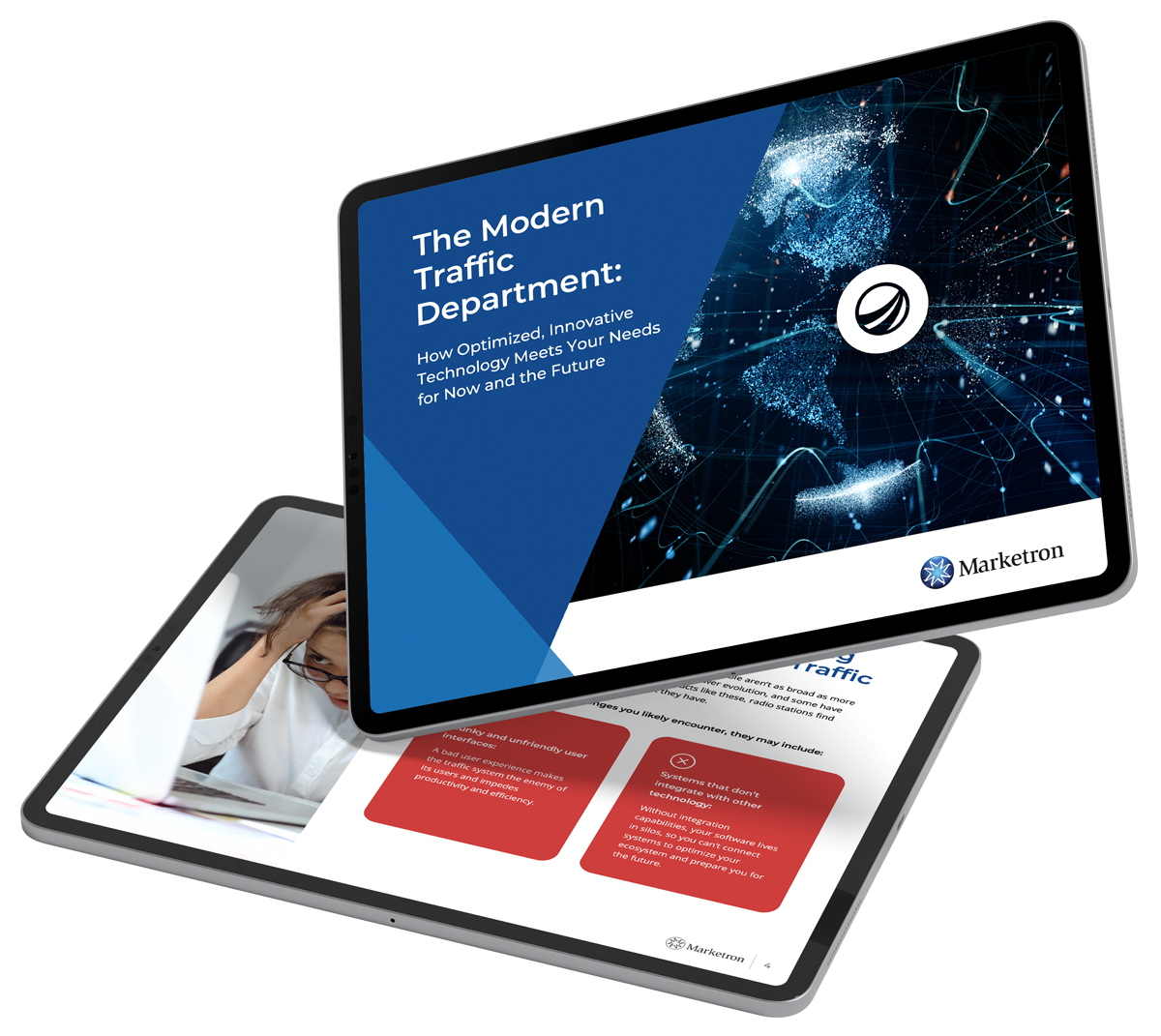 The radio industry is evolving, and technology is shaping the modern traffic department. Do you have a solution for today and tomorrow?
Much has changed from the early days of radio traffic systems. However, some things remain the same. Stations need intuitive, easy and reliable solutions to ensure your traffic department can run seamlessly.
So, what does the modern traffic department need in software? Innovation and investment in these products make them more powerful and end-to-end, so your teams can eliminate many of the challenges that persist.
In our new e-book, The Modern Traffic Department: How Optimized, Innovative Technology Meets Your Needs for Now and the Future, you'll get tips and strategies on why upgrading and consolidating technology is valuable and necessary.
Explore key features, the importance of integrations and consolidations, and more by reading the e-book!