TVNewsCheck brought together multiple experts in the local TV landscape in a recent webinar, Optimizing Spot TV in a Non-Election Year. Those thought leaders included Marketron's VP of enterprise sales, Renee Ingenito.
It's available on demand if you couldn't tune in. To give you a glimpse into this insightful conversation, here's what we learned.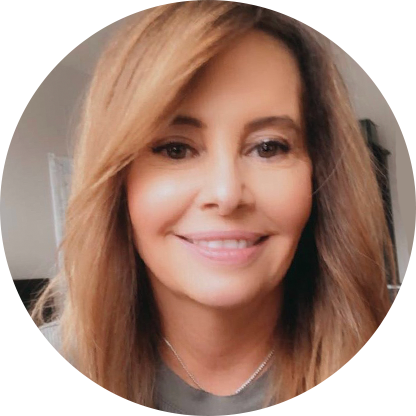 Political Advertising Results
The panelists' first topic was to discuss political advertising for the 2022 midterms, which saw record spending. Local TV played a huge role in influencing and informing voters. A recent study of the primaries found that 81% of frequent voters were reached through TV only.
OTT/CTV did increase its share of the pie as candidates, parties and PACs sought to reach younger audiences and cord-cutters. A multichannel approach was the best way to engage young voters, and they turned out big time. Estimates relay that it was the second-highest voter turnout for those under 30 in the last 30 years.
This healthy boost in advertising dollars across linear and digital won't impact 2023 budgets. However, there is some chatter about possible advertising beginning late in 2023.
Category Spending Projections for 2023
Without political in play, the panelists gave their predictions on what categories would continue to spend in 2023. There are a lot of unknowns around the economy, so 2023 will have surprises in store.
The categories all panelists felt strongly about included:
Health Care
It's about as recession-proof as they come, and the patient-consumer shift means more ad time for pharmaceuticals, vaccine prompts, specialty care and more. The industry will also likely purchase local TV spots for recruitment campaigns as it struggles to attract clinicians and staff.
Pent-Up Demand Could Mean More Spending for Travel, Hospitality and Entertainment
2022 has been good for the travel and hospitality industries. After two years of not going much of anywhere, consumers are taking vacations, eating out more and enjoying live entertainment. As long as consumer confidence holds, they'll continue to spend, which provides local TV with a rejuvenated revenue stream from these long-time advertisers.
Sports Betting Apps
The sports betting advertising frenzy continues. Even though there has been some pullback from the apps due to saturation, it's still a dependable category for local TV. Here's why.
First, these advertisers want your in-demand inventory associated with live sports. Second, they only spend in the states where it's legal; California, which could have taken many of those dollars, voted no in the midterm elections to legalize it. Third, spending is seasonal, so expect larger buys early in the year for the NFL. Finally, the top players — FanDuel, DraftKings, BetMGM and Caesars Sportsbook — are still vying for market share while also focusing on retention versus only customer acquisition.
Automotive
This category has always been a big local TV spender, but supply chains have left them with little inventory and promotions. Most of the panelists believe there will be some bounceback in 2023. Their ad content may look somewhat different with viewer incentives, transitioning to the used car market and service centers. Local dealers may also want to produce more experience-focused advertising that showcases programs like buying from home.
Legal
Law firms are big spenders on local TV. It's been their favorite vehicle for positioning their brand to be top of mind. It's still a tactic that drives calls.
The legal segment will stay strong even if economic forces turn. If that occurs, advertising around bankruptcy and divorce could grow.
Recruitment
Recruitment needs across all industries remain high as unemployment remains low and job creation continues. It could be what supplements TV ad spot optimization. Even if these trends change, many essential jobs will need applicants — health care, transportation, municipal, etc. As a result, recruitment advertising should remain strong in 2023.
Buying Strategies and Challenges for Optimizing Spot TV
Next, the experts discussed buying strategies and challenges for media sellers and their advertisers. With broadcast TV, you have a finite amount of inventory. Creating more often isn't possible or wouldn't fill the gap. As Ingenito explained, the best advice for any media seller is to optimize every piece of inventory with a dynamic pricing tool. She further elaborated on how Marketron REV makes this possible, using real-time avails and data to price spots effectively and maximize revenue.
Other panelists on the advertiser side of the ecosystem provided some context on what they're telling their clients. Recommendations included complementing spot TV with digital to allow for reach and targeting. Developing a way to optimize the spend of an advertiser, even if their budgets decrease, will be critical for keeping those customers and delivering better results.
You can watch the webinar on demand by visiting TVNewsCheck.